An exquisit acrobatic adventure with Love as a theme. Romantic love yes, but also the love between friends, family, between the artists and the audience.
DEFINITELY A FEEL GOOD SHOW!
In one hand, the show is an explosion of dynamic circus acts. In the other hand, it is a touching and delicate experience.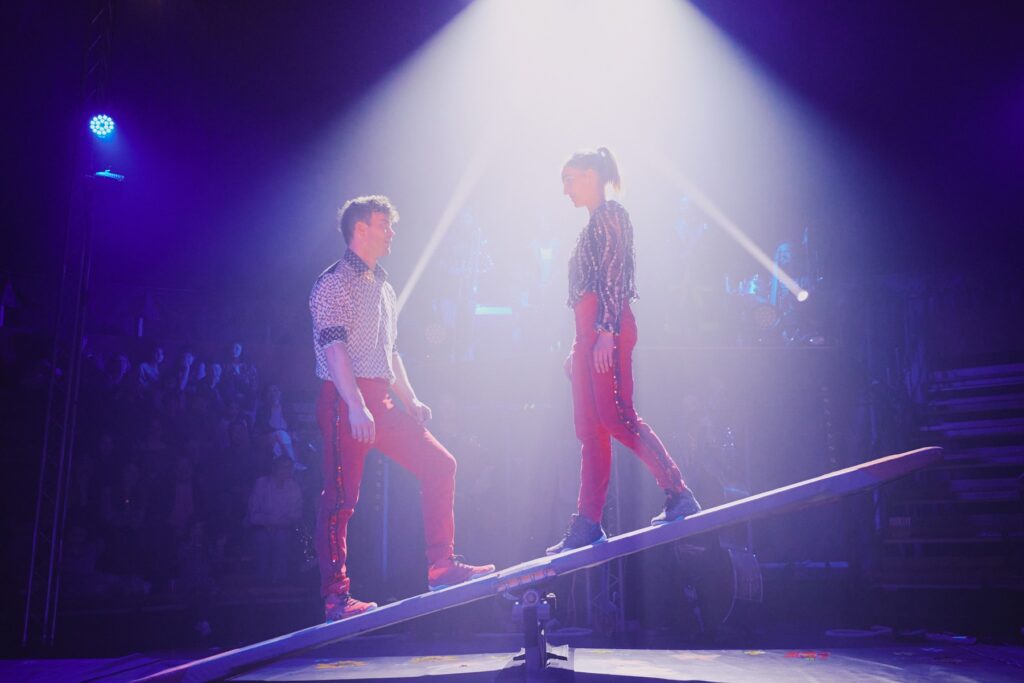 Sade Kamppila, Julien Auger, Oskar Rask, Philoméne Perrenoud, Felix Greif, Benoît Faucher, Thibaud Rancoeur, Periklis Dazy, Julia Simon, Pelle Tillö, Thomas Fabien, Elizabeth Kunkele, Emma Laule, Lola Stouthamer.
Les Transversales – Scène Conventionnée Cirque de Verdun (Fr),

Le Palc – Pôle National Cirque Grand Est – Châlons-en-Champagne (Fr),

Cirk Eole – Montigny-lès-Metz (Fr), Espace Périphérique, La Vilette – Paris (Fr),

UP – Circus & Performing arts – Bruxelles (Be)
Swedish Arts Council (Kulturrådet) Sweden