As much acrobatic and music as possible into a very small circus tent.
The audience is so close to the action that every detail counts. It is an unstoppable machinery fueled by a very enthusiastic energy that ends up highly contagious.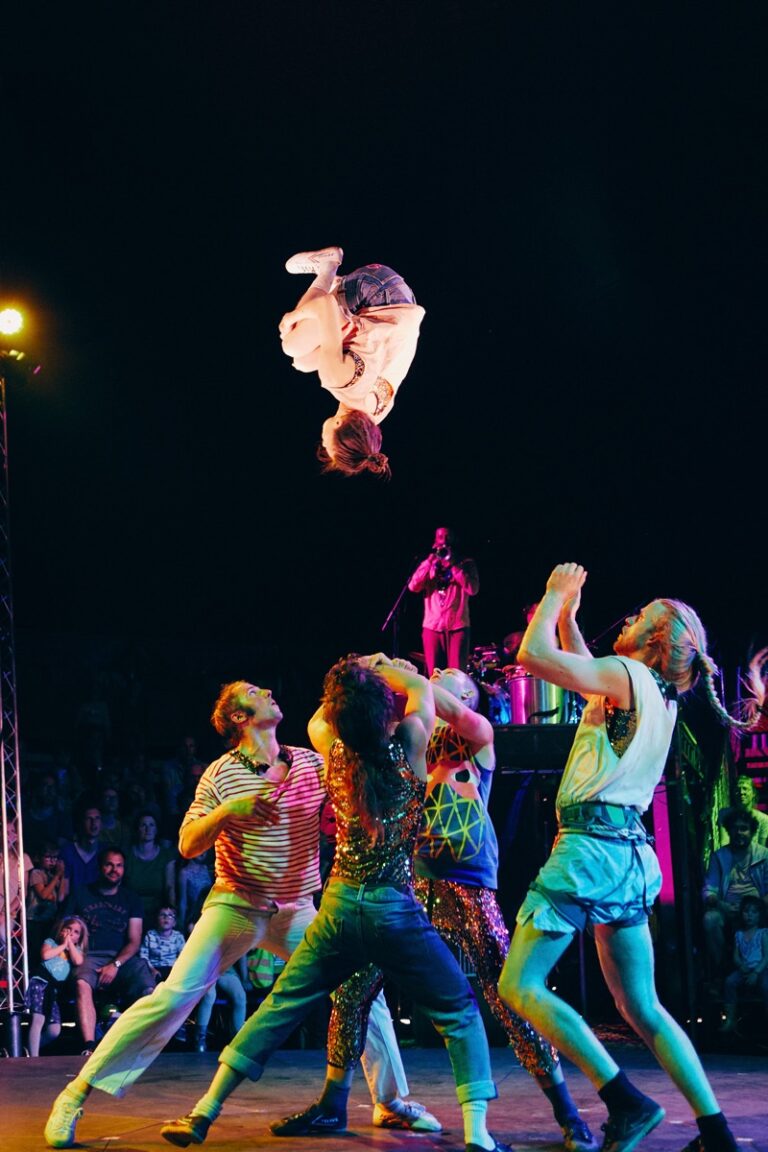 Sweet like condensed milk.
Cute like a bunny.
Strong like a wild strawberry.
Sade Kamppila, Julien Auger, Oskar Rask, Benoit Fauchier, Thibaud Rancoeur, Pelle Tillö, Julia Simon
Culture department of city of Helsinki,
Kulturrådet Sweden.