A lesson about the circus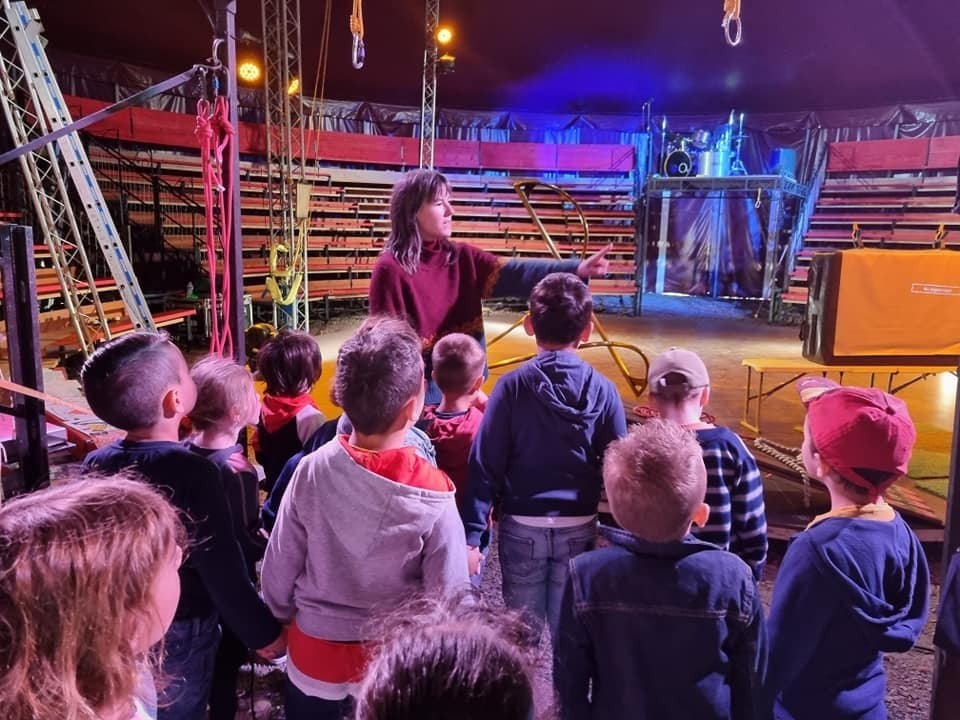 Before a class comes to see the performance, Julia visits the group to present an introduction to circus with the help of pictures and video material (depending on the technical possibilities of the classroom).
The introduction is about 50 minutes long, initiating a discussion with the students about general knowledge on the circus, the history and origin of Circus I love you, and acrobatics. The content of the lesson can be adapted to the age group of the class planning a visit to the circus.
Download the pedagogic dossier that can also be given to the students.
After the performance, the artists can stay on stage to meet and discuss with the audience.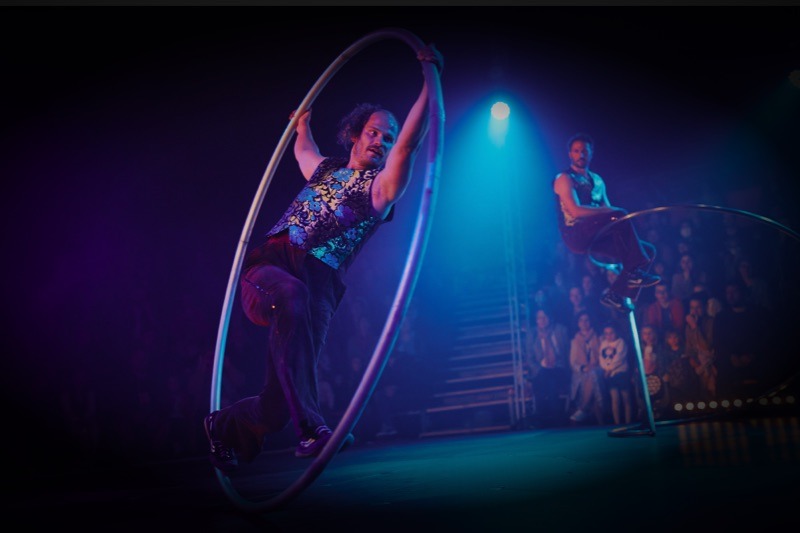 Visit into the circus life
Come visit the tent outside of the performance time to discover our stories. The visit is aimed for small groups. It is an organised little walk in the circus guided by a member of our circus, aiming to show a glimpse of the life in the circus through discussion, pictures, and a visit in the environment. Contact us to tailor the event depending on your group.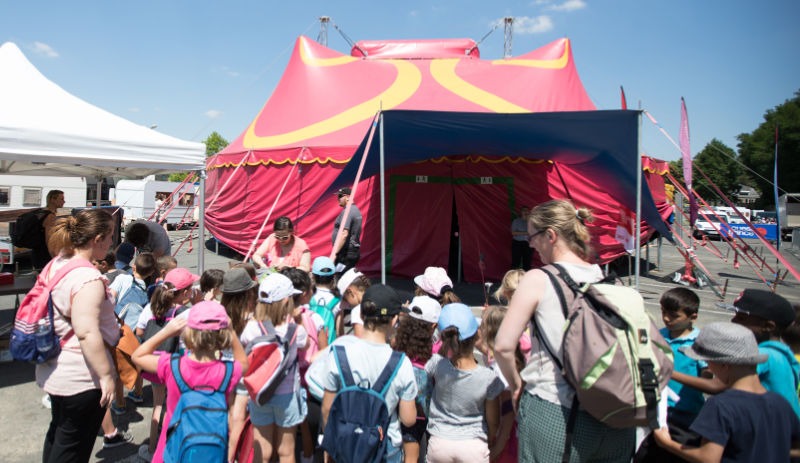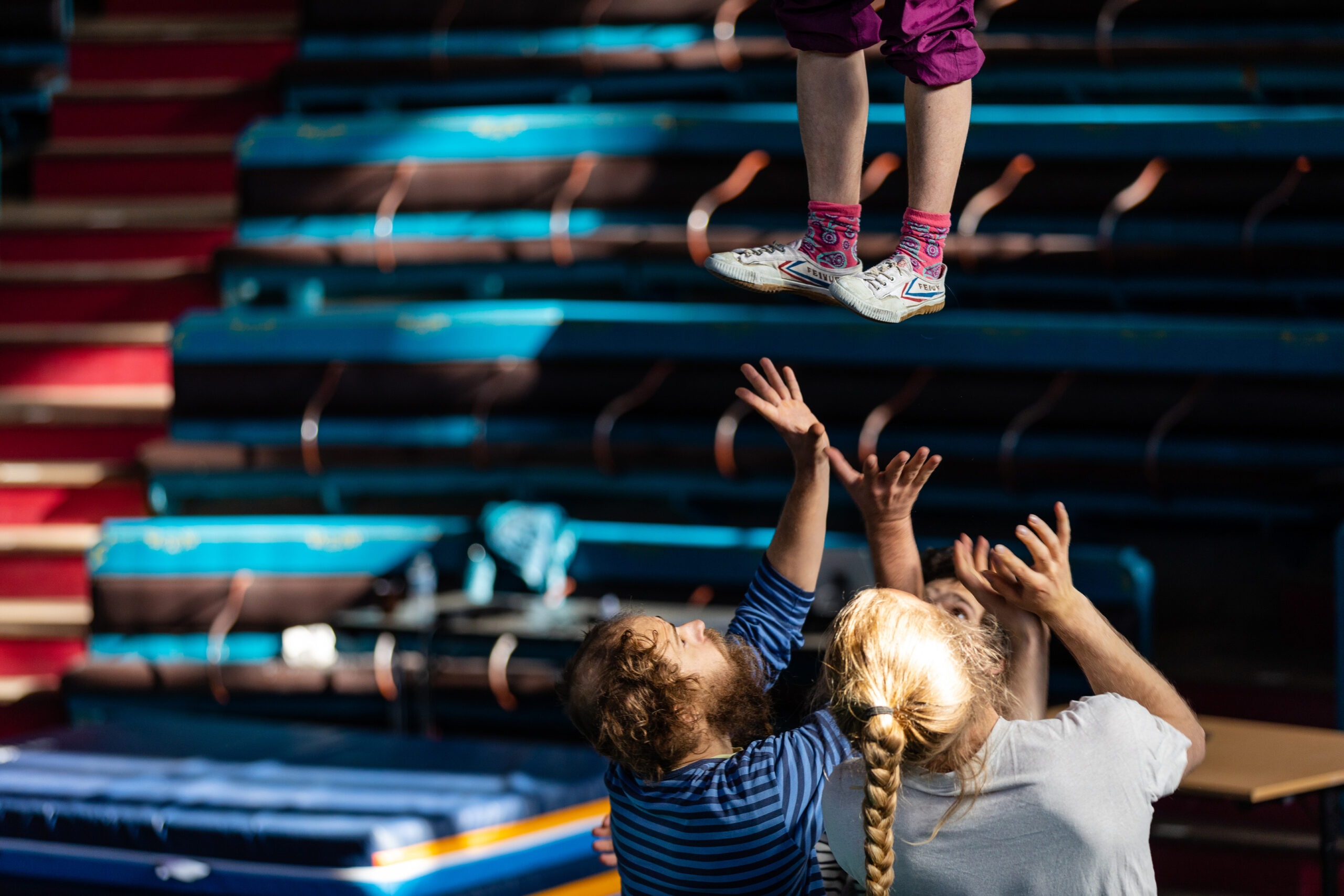 Some acrobats of Circus I love you have extensive experience in teaching circus skills for all age and level groups. If you want to organise a circus workshop with our team, you will need to provide with possible material needed, as we are not travelling with for example juggling balls, acrobatic mats etc. Availability of the workshop depends on the crew on tour, so contact us to discover if an acrobatic workshop is a possibility for your school.
Abonnez vous à nos newsletters